Our company practices a Quality Management System which is certified according to standards EN ISO 9001 and EN ISO 13485 for the development, manufacturing and distribution of medical and industrial products.
To fulfill high customer expectations and satisfaction we execute clear and concise guidelines and procedures. This also helps assure Komet's quality consistency.
Our company's philosophy is to comply with the highest expectations using the most innovative instruments, tools and services.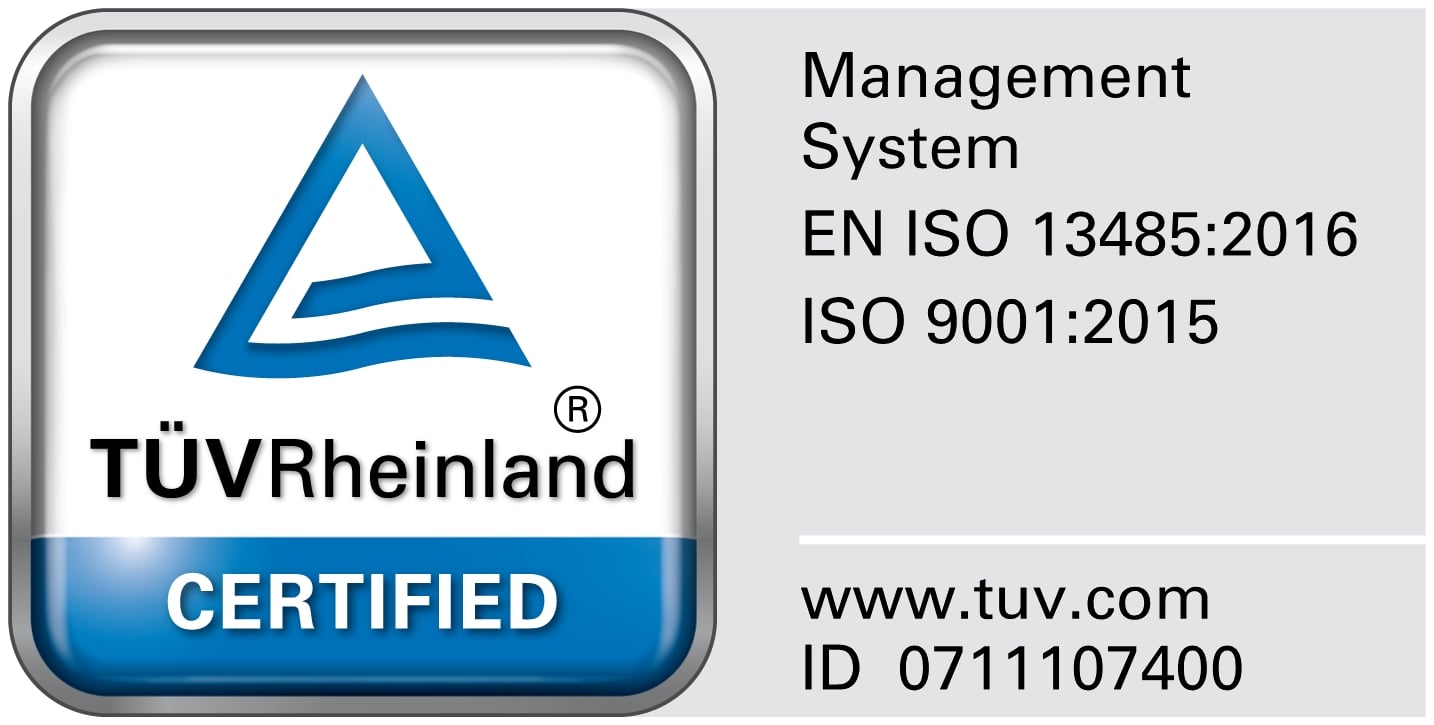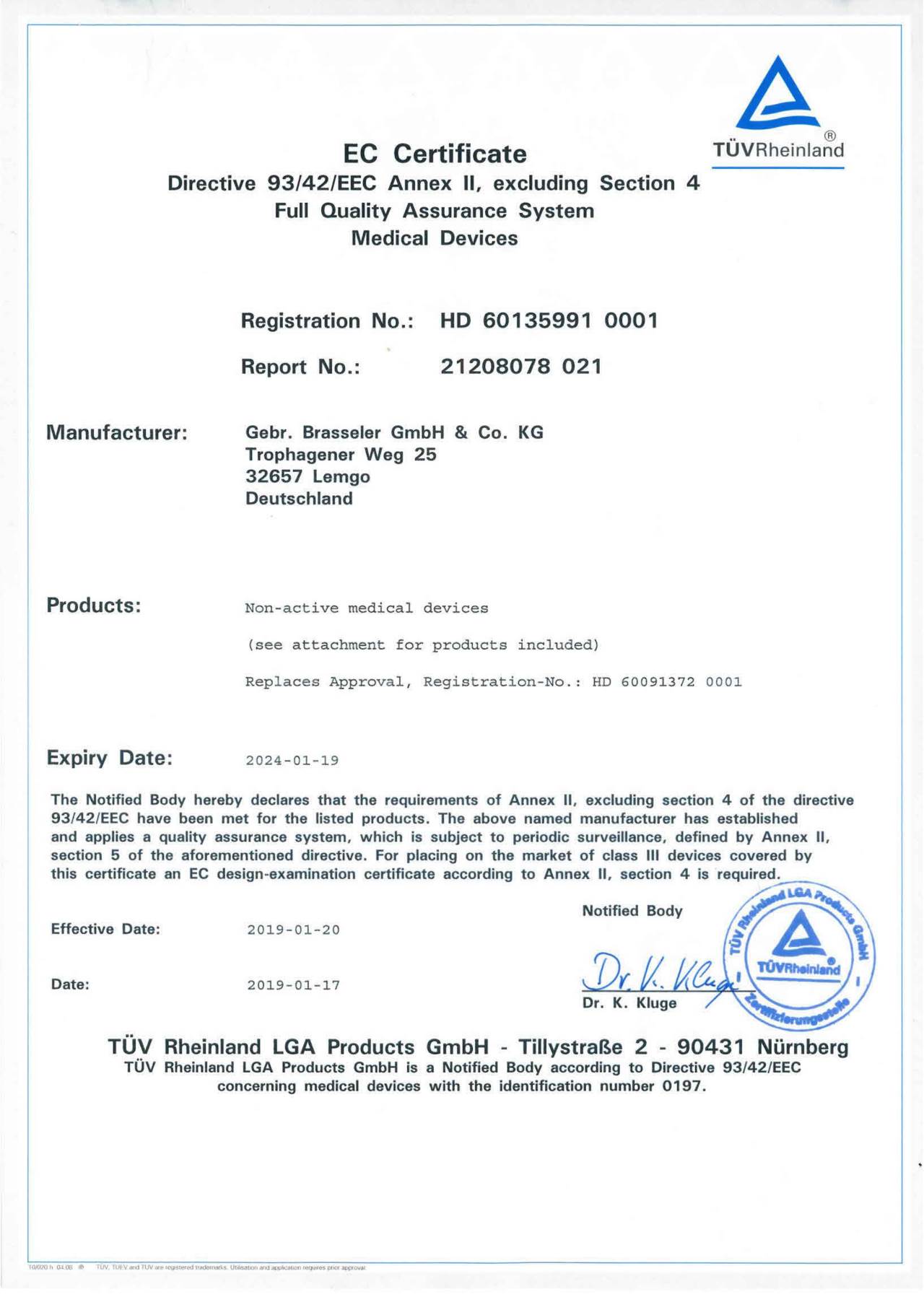 Nr. HD 60135991 0001 Approval according to guideline 93/42/EWG Annex II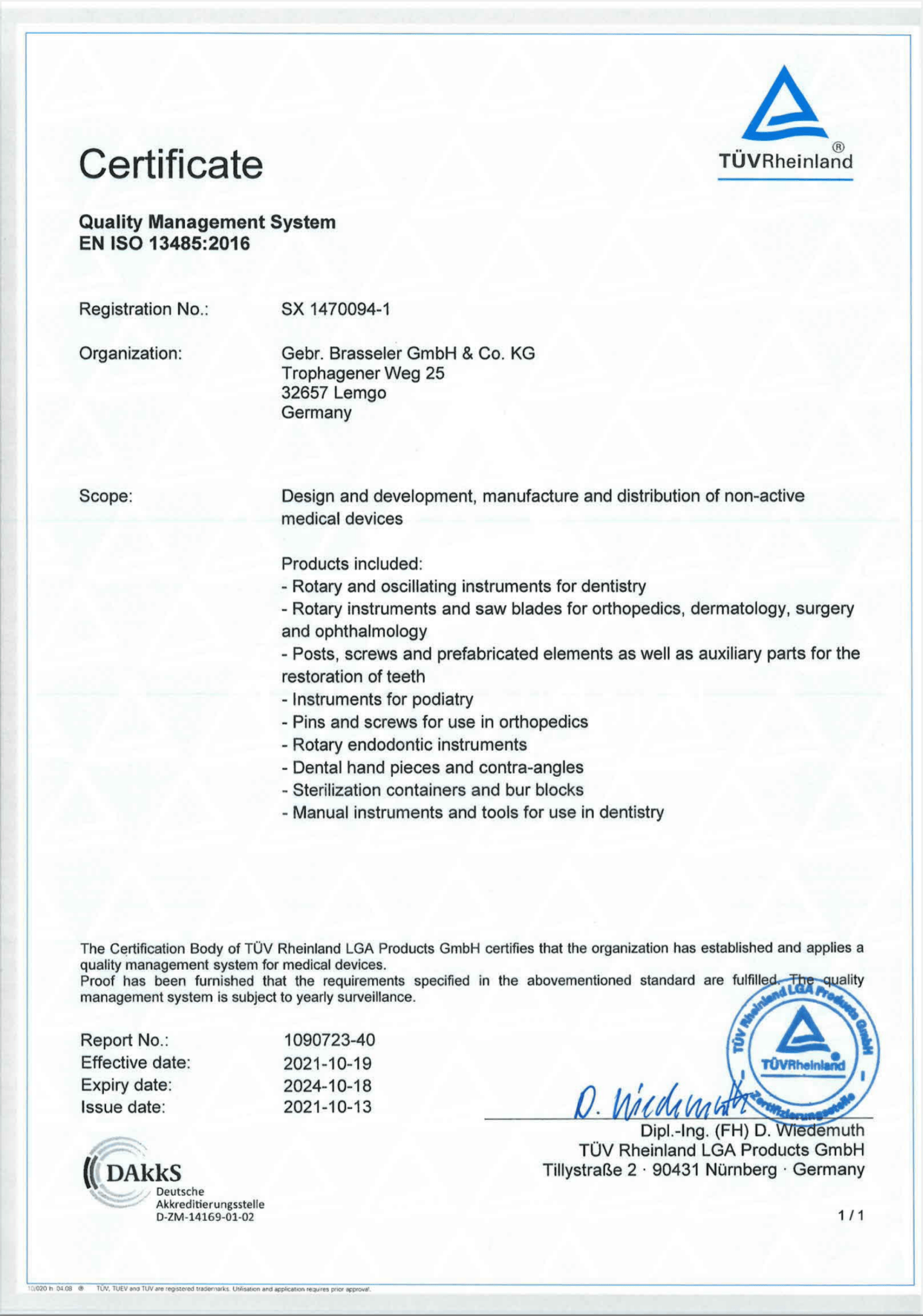 Nr. SX 1470094-1 Certificate EN ISO 13485:2016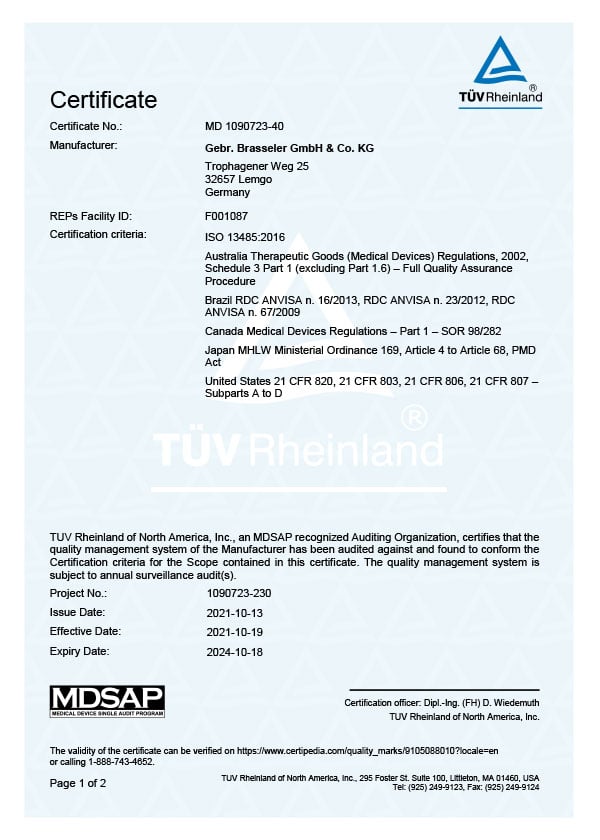 Nr. MD 1090723-40 Certificate
ISO 13485:2016 MDSAP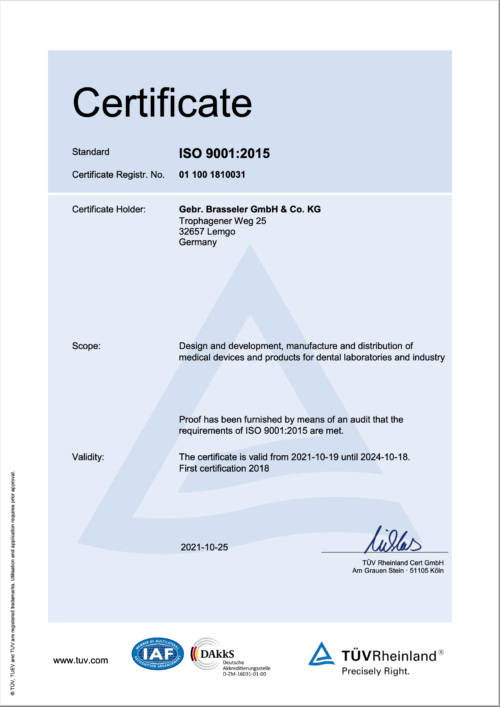 Nr. 01 100 1810031 Certificate ISO 9001:2015
Nr. DE AEOC 108049 AEO Certificate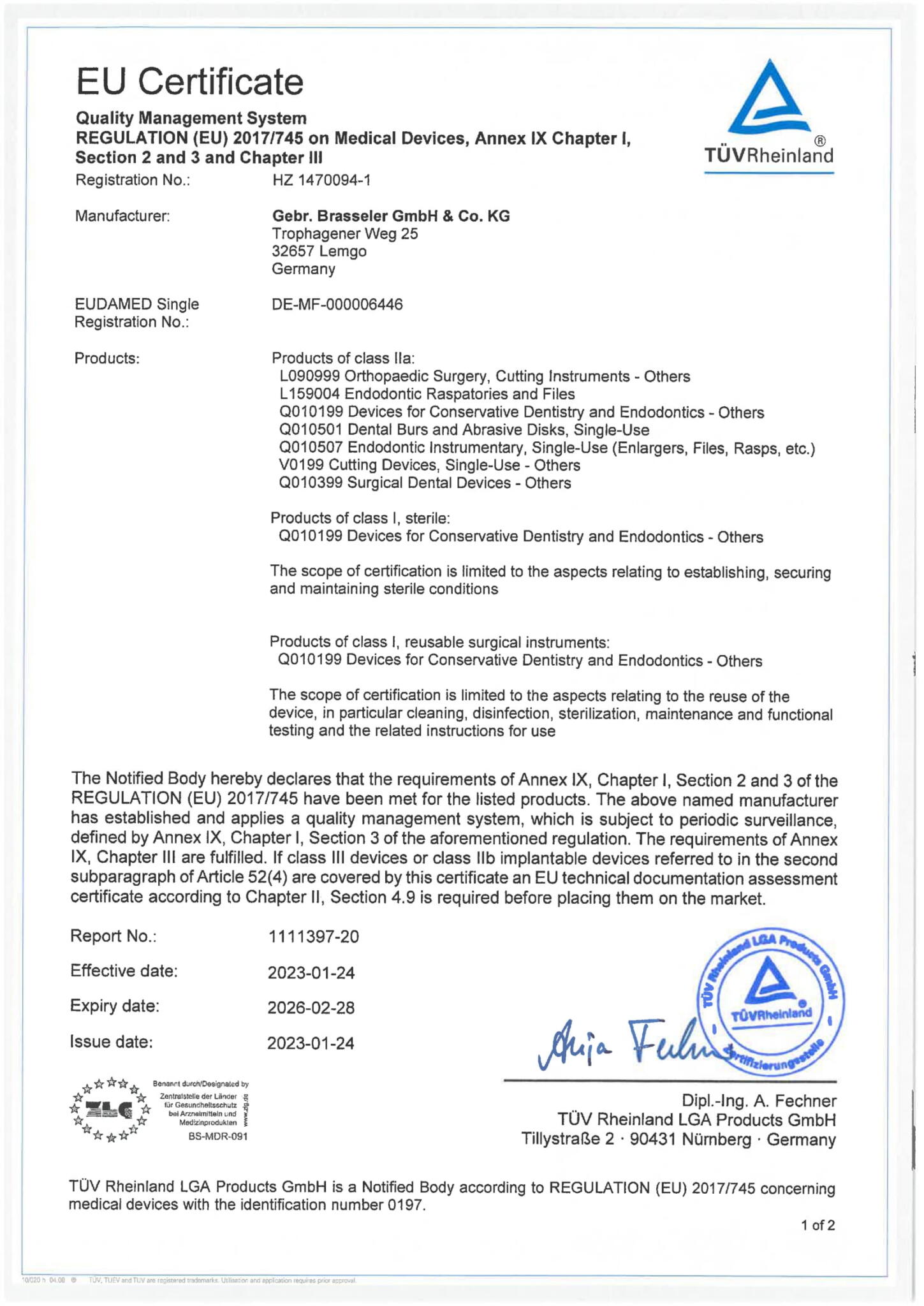 No. HZ 1470094-1
MDR- Certificate
REGULATION (EU) 2017/745 on medical devices