We speak a language that is understood
by dentists all over the world:
Quality.
Komet Dental counts among the world's most important manufacturers of dental instruments. It took us decades of hard work to reach this status, with all our competence, dedication and passion.
Komet Dental was founded in 1923 by the Brasseler brothers. Thanks to their outstanding expert knowledge in dentistry and their brilliant ingenuity, the small company soon became one of the largest and most respected providers in the dental sector.
Today, Komet Dental offers one of the most comprehensive ranges of rotary dental instruments and systems in the world, for dentists, dental technicians, oral surgeons and orthodontists. The complete range comprises standard instruments and innovative solutions that set standards throughout the dental industry. From traditional round burs to crown cutters, from composite removers to polishers, from preparation to endodontics, Komet Dental offers you a comprehensive selection of instruments to make your daily routine even safer, simpler and more effective.
With very few exceptions, Komet manufactures each of its products at the company's production site in Lemgo, the home of the family-run company employing more than 1,000 staff. This is where dental quality – made in Germany, yet appreciated all over the world – is created.
A small Dental Valley:
Our head office in Lemgo, Germany.
Lemgo? Never heard of it. Hardly surprising, for although this town in the heart of Germany is very pretty, it is also pretty small. And yet, to us it is the capital of the dental world.
This is where our head office is situated: An impressive business park that has grown over many years, including Research & Development, Production and Logistic departments. With a total surface of more than 86,000 square meters, our premises offer all that it takes to be a global provider of first-class instruments. Komet employs more than 1,200 staff who do their very best every single day to make sure that Lemgo remains what it is: the home of dental quality and innovation.
Compromise:
This word is not part of our vocabulary.
Peter Brasseler Sen., one of the founders of our company, once said: "When we do something, we do it right." A small sentence with great impact, as valid today as it was then. Komet Dental only offers products that have undergone exhaustive testing, that are fully developed and of perfect quality. Given that we offer about 3,000 different products, we spend a lot of time, effort and money on the quality control processes. But to us, this is worth it. What matters most to us at Komet, is to offer you products that you can rely on every single day.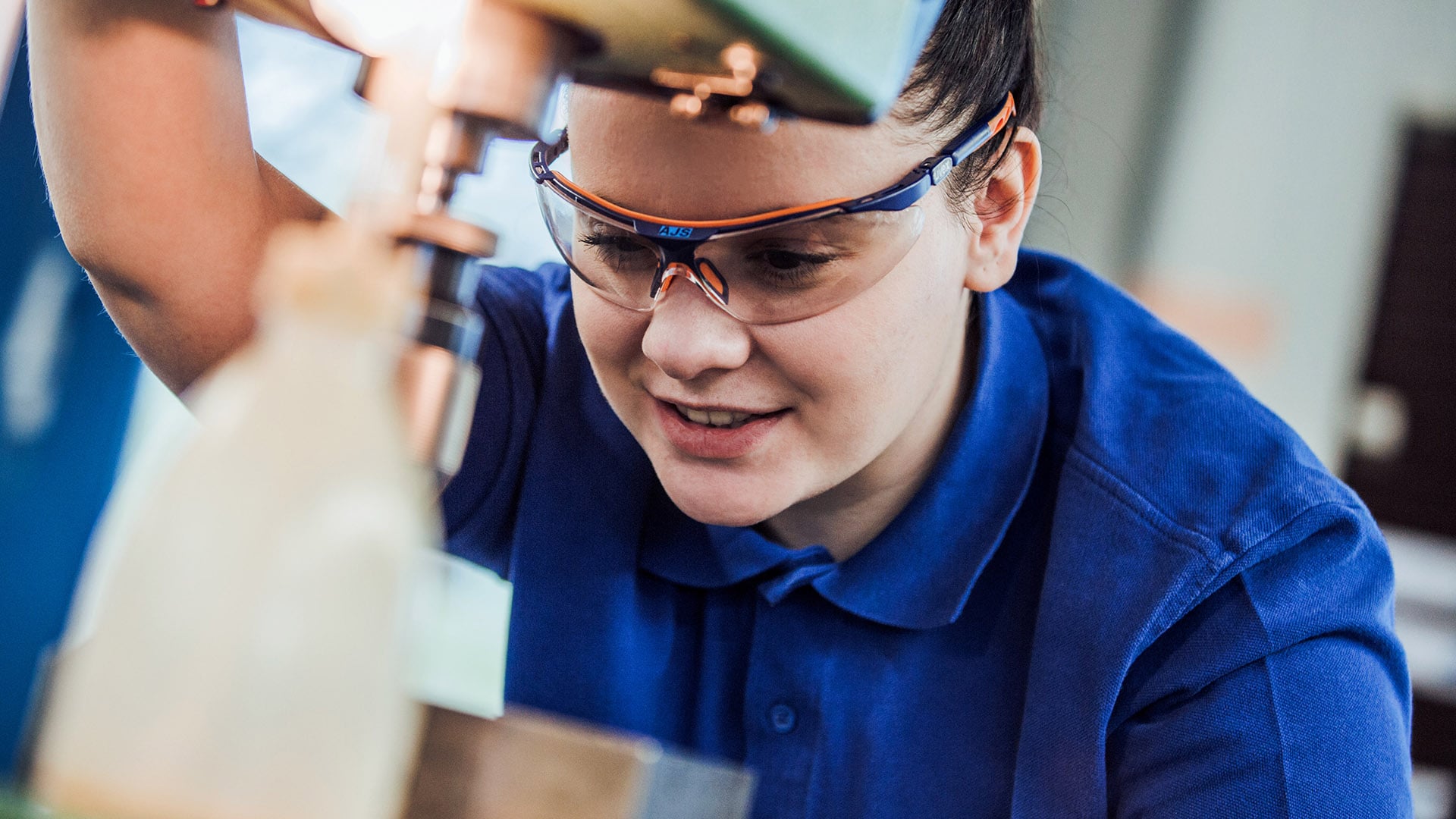 This is really good!
But we can do even better.
Perseverance is our motto. It means never to give up, to hold on to your plans. We do not surrender, not even at a point where others might already be satisfied. It's part of our corporate DNA: the desire and the ability to further improve what is already good.
For example: When Komet launched its first diamond coated instruments on the market in 1958, they soon became gold standard thanks to their outstanding quality and performance. Although this was great news, it was no excuse to rest on our laurels. The first generation of diamonds was followed by many more over the years.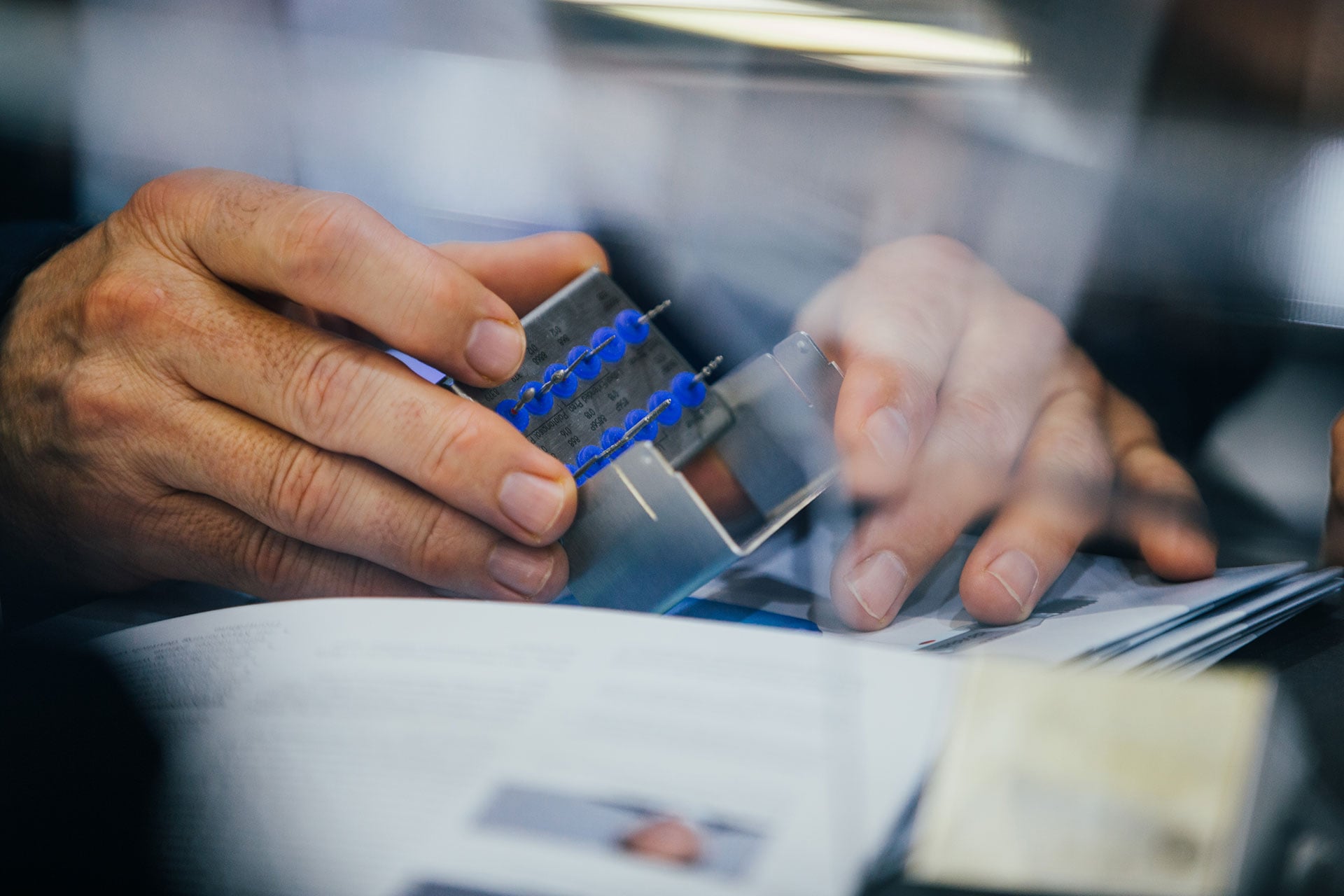 Consequently future oriented
and deliberately old-fashioned.
When it comes to progress and innovation, Komet Dental is one of the leading global "impulse generators". Time and time again, our ingenious product ideas keep setting new standards in dentistry. Numerous patents developed by Komet are now part of the standard equipment at every dental practice, all of them created by our own research department and implemented on our own production shop floor.
Despite all this, we are quite old-fashioned in some ways. Our reliability, for example, has become an important cornerstone of our excellent reputation. We keep our promises. When you place an order with Komet Dental, you will receive a complete shipment in record time. Whatever country you place your order from, Komet products will reach you on time, all over the world. You can take our word for that.
Still as innovative
as at the start in 1923
Komet Dental produces precise, high-end instruments of unrivalled quality and distributes them all over the world. Founded in 1923 by the Brasseler brothers, the company's innovative products are created by our own Research & Development section. Like that, Komet Dental has been setting standards in dentistry over and over again, since its foundation to this very day.
Medical technology places extremely high and complex demands on manufacturers. In addition, the safety of the patent has to be guaranteed. Komet Dental perfectly meets all of these requirements and keeps investing in state-of-the-art technology. A perfect example: Komet's own clean room, where our instruments are packed in sterile packaging. There is one other thing that is greatly appreciated by anyone who has ever worked with Komet products: Our reliability. We keep our promises. The company is in family hands to this day. Approx. 1,200 staff work at our head office in Lemgo and 1,400 employees all over the world. Komet instruments are available in more than 100 countries. Apart from its head office in Germany, Komet has subsidiaries in France, Italy, Austria and the USA.