The perfect finish of your aligner treatment with Komet's adhesive remover and polisher.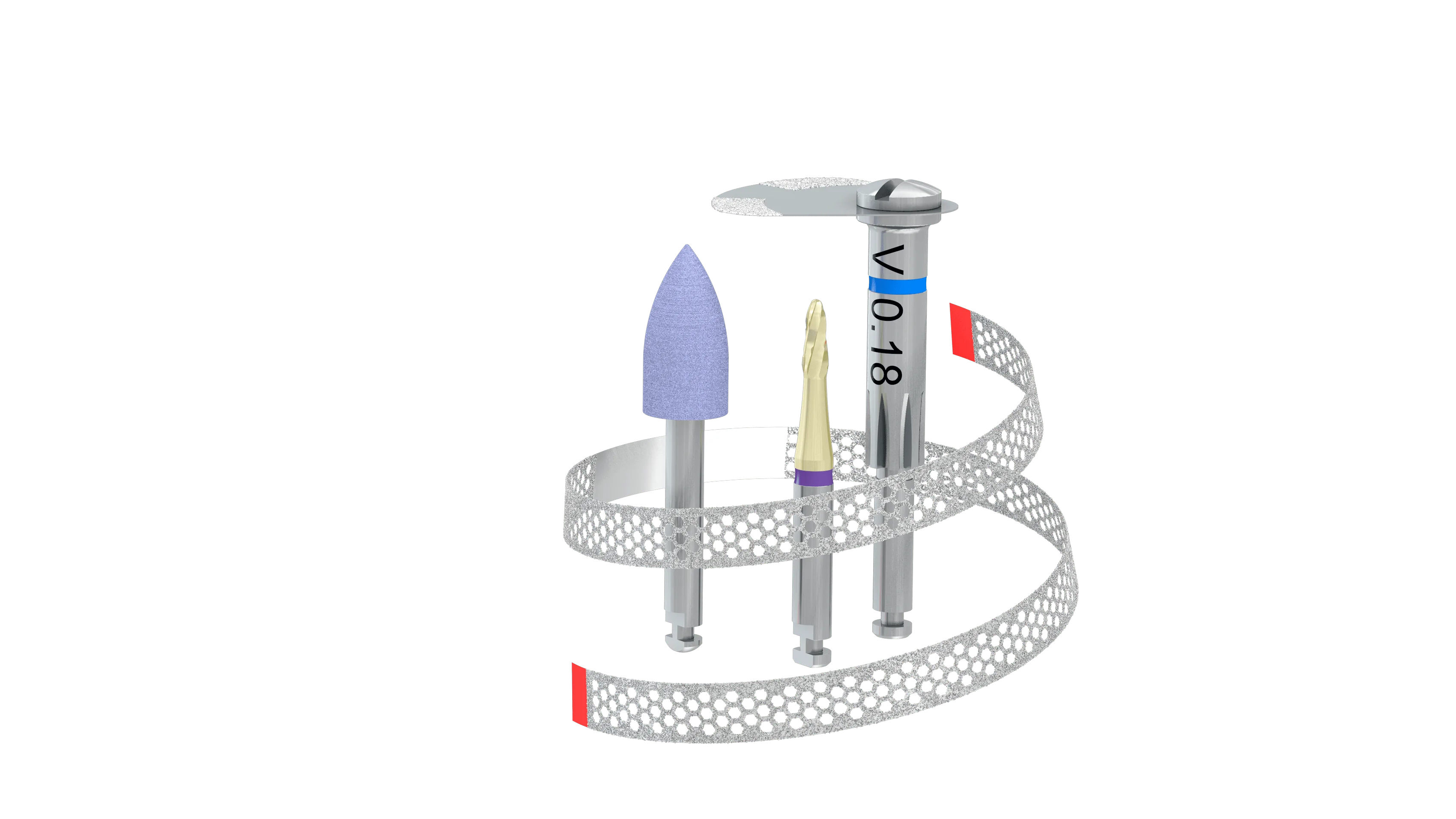 Quick and safe removal of adhesive residues
After completion of an orthodontic (aligner) treatment with attachments, the dentist has to remove adhesive residues quickly and without damaging sound tooth substance.
For the patient, the treatment appointment for the removal of the attachments after months of therapy is an absolute highlight. The removal should be quick and uncomplicated. Above all, the patient hopes for an undamaged tooth surface and a wonderfully smooth feeling when he runs his tongue over his teeth again for the first time. With the right instruments for adhesive removal and subsequent polishing, these expectations can be met.
In the interest of the patient and the dentist, the necessary steps should be carried out routinely and quickly. Adhesive removal in particular requires instruments that effectively remove the adhesive while sparing the hard enamel. The working part of the instrument should respect the shape of the tooth, run with low vibration and produce smooth surfaces.
The approach is:
To have a safe end in order not to damage the gingiva
A safety chamfer in order to avoid groove formation
A removal of adhesive residues without damaging the enamel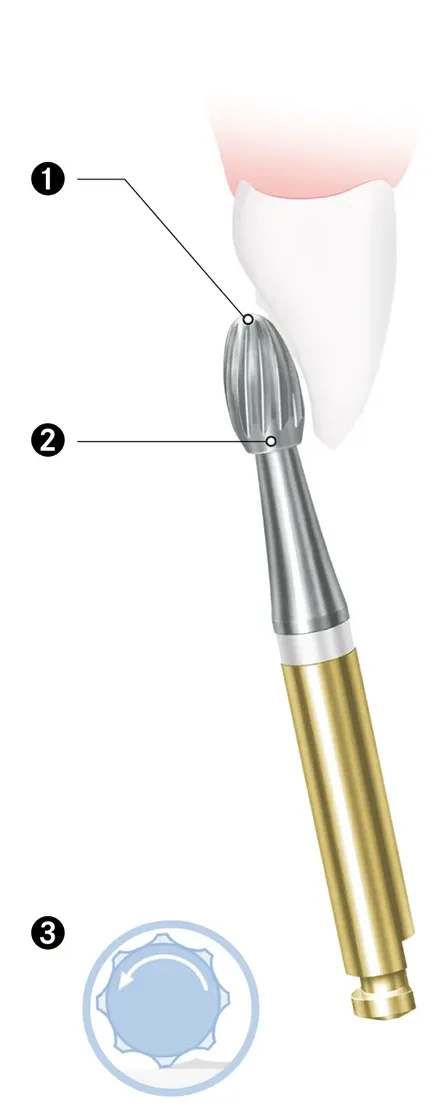 Adhesive removers: Hero Products
Below you will find our hero products for adhesive removal. Click on the link for more information about the product.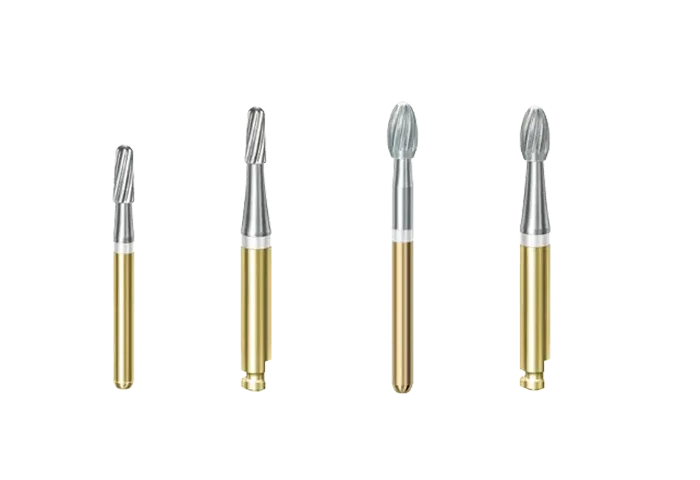 AGK: Gentle in the enamel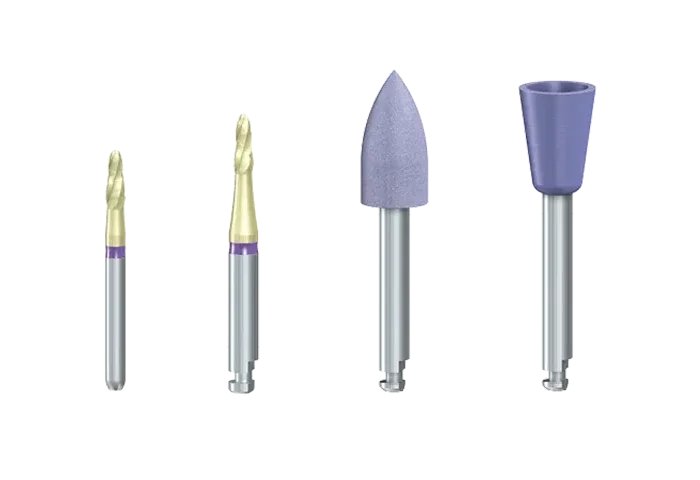 VIP: Combination of high cutting capacity and safety
Two-step polishing of composites
Developed for dentists and patients.
When it comes to polishing composites, you can choose from a multitude of options. But there is one thing all users have in common: The desire to create a glossy finish in little time using high-grade polishers with excellent durability.
The two-step system offers a long service life combined with outstanding flexibility. After shaping with tungsten carbide finishers (preferably Q-Finishers), high-shine polishing takes place with light yellow polishers immediately afterwards. If finishing is done with a red ring diamond only, the surface is still so rough that both polishing stages should be performed. The light pink polishers can effectively pre-polish surfaces. This is followed by the second polishing step, where the light yellow polishers are used to create a perfect high-shine finish. The brilliant interplay between fine diamond grit and a special bond facilitates the creation of a glossy finish while providing the polishers with an impressively long service life.
Advantages:
Natural looking high-shine in two polishing steps at most
Long service life, therefore economic in use
Golden shank and a distinct colour scheme for easy identification
These particularly flexible and petite polishing spirals are optimally suited for reaching all surfaces
Polishers: Hero Products
Below you will find our hero products for polishing.
VIP: Combination of high cutting capacity and safety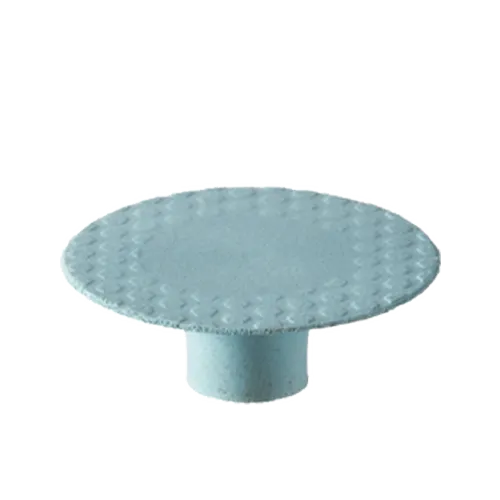 Further information for laboratorys